Alumni News
Our alumni are active individuals pursuing a wide range of interests. If you are a graduate from the Department of Sociology and would like to be featured, please send your entry to Hanadi Salih. We look forward to hearing from you!
Andrea Keklak Writes about obstacles for female runners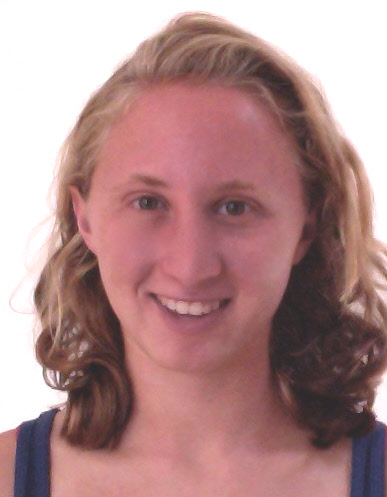 March 19, 2018— Andrea Keklak was a sociology major who graduated in 2015. She ran track at Georgetown and before. She has written are powerful condemnation of the male chauvinism that kept female runners out of the Olympics. It is published in a magazine. This link was sent to Professor McDonald by her high school track coach, John Carroll, who used to run track with him. Her picture is from the photo roster of Professor McDonald's Methods class.
It's March – so you know what that means. No, not that bracket thing that I never win. I'm talking about–drumroll please–National Women's History Month and International Women's Day!
The truth is, female runners have put up with a lot of bullshit over the years. And they've still come through with badass moments aplenty! So in celebration of these no-nonsense, just-give-me-the-damn-singlet-I-want-to-race women, we've put together a brief timeline of women's running history.
(Spoiler alert: Pretty much anything before 1980 will raise your blood pressure.)

1896


The modern Olympics are founded. Women aren't allowed to compete. On the bright side, they are allowed to cheer! SCORE! (Though, come to think of it, yelling might be prohibitively difficult when you're rocking an S-bend corset and a tight lace collar.)


1900


Women are featured in the Olympics! Sadly, no running is allowed… but women can compete in sailing, golf, tennis, and – wait for it – croquet.


1904


All the aforementioned female events are removed from the Olympics. Women can now only compete in archery. Don't ask.


1928


For the first time ever, women are allowed to compete in Olympic running events! However – in a cruel twist of fate – after watching female 800m runners collapse at the finish line, the IoC bans the women's 800m on the grounds that the event is much, much too arduous for the delicate, dainty female physique.


1961


The Amateur Athletic Union (AAU) officially bans women from competing in all U.S. road races. "The fuq?" says 19-year-old runner Julia Chase. In a classic case of female runners not putting up with bureaucratic bullshit – indeed, the hallmark of the female running movement – Chase runs a 6.5 mile road race in Chicopee, Massachusetts.


According to reports, she did cartwheels at the finish.


1967


Kathrine Switzer enters the Boston Marathon under the gender-neutral name "K.V. Switzer." (Reminds me of how Joanne Kathleen Rowling was told by her publisher to go by "J.K." because "boys might not have wanted to read a book if they knew it was written by a woman." Do better, society.)


About four miles in, the race director noticed Switzer was a woman and lunged at her – as captured in the now-iconic photo:


Undaunted, Switzer finished the marathon, and after crossing the finish line, casually mentioned that she "felt so great…I felt like I could have run all the way back to Hopkinton."


1977


In the most groundbreaking sewing project since Betsy Ross's flag,  Lisa Lindahl, Polly Smith, and Hinda Schreiber stitch two jockstraps together to create the "jogbra," the forerunner of the modern-day sports bra.


1980


The American College of Sports Medicine officially finds zero evidence that women should not run marathons – leading to the introduction of the women's Olympic Marathon four years later. "Turns out that the female physique is not as delicate and dainty as we thought!"


1982


The first-ever Women's NCAA Track & Field Championships are held in Provo, Utah. (You know, only 60 years after the men's started.)


1984


The women's marathon is finally added to the Olympics. American Joan Benoit Samuelson shows 'em how it's done and drops everyone at the 4-mile mark (yes, the 4-MILE MARK) to win the gold.


2018


Today, women are finally allowed to compete in the same distance events as men on the national and international stage. Well…except NCAA Cross Country, in which the men run 8Ks and 10Ks while the women are still relegated to the 6K. (However, being a 1500m runner myself, I'm secretly glad I got out of there before I was forced to run a 10k. Shhhhh.)


So, let's give a big hats off to all the pioneering women who broke the rules and defied the running patriarchy. Without them, we females would still be watching from the sidelines and chafing away in our Victorian corsets on long runs. From the bottom of my running-crazed, normal-bra-phobic, feminist heart, THANK YOU.
Click here for the original article.
Marta Aparicio wins Rangel Graduate Fellowship

January 10, 2018– Two Georgetown students and an alumna are among a group of only 30 students and college graduates selected nationwide for the highly competitive 2018 Rangel Graduate Fellowship.
Alumna Marta Aparicio (C'14) of Providence, Rhode Island; Kala Deterville (C'18) of Queens, New York; and Sofia Gomez (SFS'18) of Hanover, New Hampshire, have received the fellowship, which provides financial support for two years of graduate study, internships, mentoring and professional development leading to careers in the Foreign Service.
Georgetown tied this year with Florida State University as the top producer of Rangel Fellows in the country.
"Having three fellows this year primarily testifies to each of their extraordinary qualities," says John Glavin, director of the Office of Fellowships, Awards and Research for Undergraduates. "Once again, we see the ongoing power of the Jesuit ideal, training men and women who will work not only for their own success, but also for the wellbeing of humankind."
Aparicio, who graduated from the Georgetown University College of Arts & Sciences with a double major in sociology and government, says she was inspired to pursue a career in the Foreign Service after a diplomat from the U.S. Embassy in Guatemala City granted her a visa to reunite with her parents after 11 years.
A first-generation student, Aparicio came to the United States 15 years ago from Guatemala without her parents and the visa allowed her to reunite with her family in the United States.
"I know the efficacy of giving and receiving help," she says.
While at Georgetown, Aparicio assisted applicants as part of the financial aid peer counseling group, coached fellow students as a mentor in the Georgetown Scholarship Program and welcomed new students to campus as a coordinator for the Preparing to Excel Program.
After graduating, she taught English as a second language in Miami and mentored unaccompanied children and refugees as a volunteer for three years. She now works as an employment case manager for the Providence Housing Authority in Rhode Island.
"It will be a privilege to continue being an active citizen as a U.S. diplomat representing America and promoting its national interests abroad," she says.

Deterville, a Japanese and government double major, says her interest in other cultures began when her family started hosting foreign exchange students.


"We have had about 15 to 20 international students who lived at our home and went to an English school," Deterville explains. "Students from France, Spain, Brazil, Africa, Korea, Japan, Mexico, everywhere. This experience really broadened my understanding of other cultures and how to communicate my own culture."


While at Georgetown, she interned for Rep. Hakeem Jeffries (D-New York) (G'94) and worked in the Executive Office of the President of the United States during the Obama administration.


"Being here in D.C. provides a lot of opportunities," says Deterville, who hopes to use the Rangel Fellowship in Japan as a Foreign Service officer after graduate school. "D.C. is just the perfect location to have academic and professional opportunities and to take classes from distinguished professors."


She traveled abroad her junior year to study at Waseda University in Tokyo, thanks in part to the Boren and Gilman scholarships she received in 2015.


"As I gain experience and rank, I hope to be recognized for my commitment to ensure U.S. national security and be appointed as the first female African American U.S. Ambassador to Japan," Deterville says.


Gomez, an international politics major, spent a month during the summer teaching English in China and another month managing media requests for the mayor's office in St-Omer, France.


This past fall, she interned in the Bureau of Near Eastern Affairs in the Office of Press and Public Diplomacy at the State Department.


"I had always known I wanted to go into the Foreign Service, as early as high school," Gomez says. "The U.S. government, along with the State Department, helped my dad, a political refugee from Cuba, restart his life here in the 1960s. On my mom's side, my grandfather was a police officer, so public service was always on my mind."


She credits the Georgetown community for helping her learn how to make the most of opportunities in her desired field.


Gomez, who is pursuing a certificate in Arab Studies at Georgetown, hopes to work as a Foreign Service officer in the Middle East.


"At the age of 17 I went to Jordan for one month, and I have been interested in the region ever since," Gomez says. "Every time I take a class on some aspect of Middle Eastern culture or politics or history, I am reminded of how much more I can still learn."


Click here to view the original article.
Aya Waller-Bey Graduates from the University of Cambridge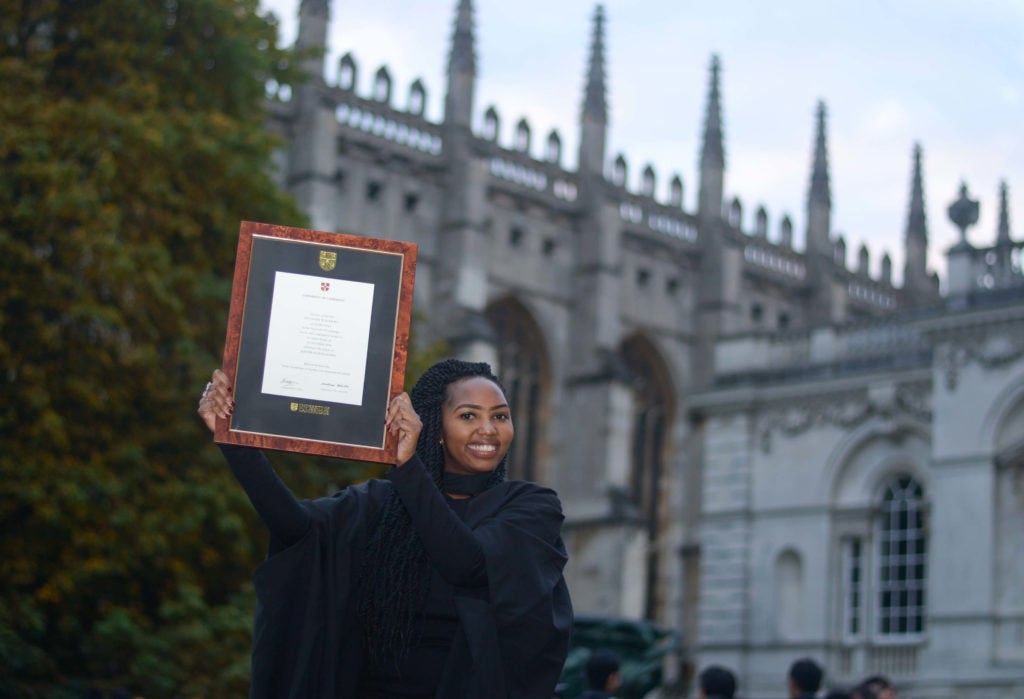 On October 22, 2016, Aya Waller-Bey (C'14) graduated from the University of Cambridge in England, where she was attending graduate school.
She graduated with a Masters of Philosophy. Congratulations Aya!
Naa-Shorme Aidoo as Fulbright Scholar
Sociology alum Naa-Shorme Aidoo (C'14) was recently accepted as a Fulbright Student Fellow. She will be studying in South Africa. The Sociology department is very excited for her!
Aya Waller-Bey Accepted to University of Cambridge
Aya Waller-Bey (C' 14) was recently admitted to the Education, Equality and Development Doctoral program at the University of Cambridge. The Department of Sociology is very proud of her achievements thus far, and looks forward to her future accomplishments.
Aya Waller-Bey in the Huffington Post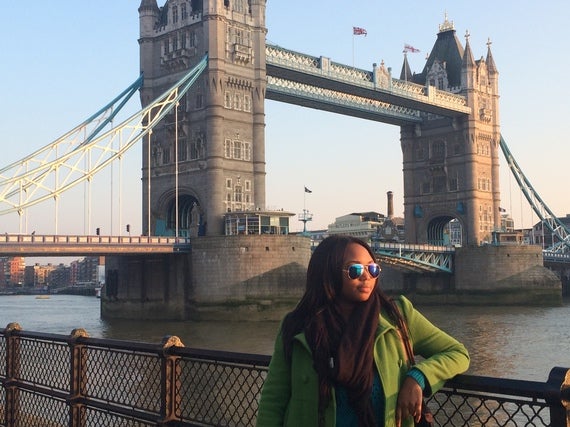 Aya Waller-Bey recently wrote for the Huffington Post, The United Kingdom edition on the Young Voices blog. Waller-Bey writes about the guilt that she feels as she travels the world, studying at the University of Cambridge for her Doctoral program.

On September 23, 2015 I nervously sat in a courtroom with my family as the judge sentenced my 19-year-old sister to two years in prison for unarmed robbery and assault with intent to do bodily harm. Before I could give a proper goodbye or tell her how much I love her, she was whisked away in her orange jumpsuit with tears falling from her eyes. Eight hours later, I boarded a flight to London, England.


Like my sister, I was embarking on a new journey. But unlike her, I was headed for one of most prestigious universities in the world. She was beginning a journey that takes her away from her family and three-year-old son and includes timed phone calls, mandatory line-ups and suffocating cells; mine would include academic inquiry, posh dinners and conversations with people from all over the world.


I never really had a moment to digest what happened that morning in the courtroom. Instead, I have spent the last six months avoiding Cambridge faux pas, such as sitting down in hall before the Fellows at the high table. I've learned how to cycle on the left side of the street and tried my hand at punting on the River Cam. While as a vegan I have not been able to indulge in the local cuisine of fish and chips, I have drunk my share of English tea and taken advantage of cheap flights and traveled to various parts of Europe and northern Africa.


Whilst my family background is not emblematic of the norm at Cambridge, it illustrates the value of access to opportunities. Beyond my nationality and my status as a Gates Cambridge Scholar, I cycle through Cambridge as a Black woman who was the first person in her family to attend or graduate from college. I carry not only a backpack but also the stress and worry of my parent's financial situation, my little brother's well-being, and my sister's incarceration. I do not roam the streets of Cambridge as simply a Master's student concerned about exams and essay deadlines, but as a woman carrying the guilt of survival.


Survivor's guilt is not uncommon for first-generation college students and I am no exception. Every time I board a flight I think about how, at 47 years old, my mom has never traveled by plane. Each passport stamp represents the freedom I have to travel, reminding me of the limitations and confinement that not only my sister endures in jail, but the financial imprisonment of my parents. I so often wish that my family could share the experiences and luxuries I've been afforded.


Nevertheless, navigating Cambridge as not only a Black woman but also an American poses new challenges as I try to reconcile the privileges and statuses that my nationality affords me and the disadvantages my race and gender identities impose. Consequently, I find myself wanting to connect with my Black peers, but uncertain about where in the puzzle I fit. The collegiate system fragments the already small Black population and, as an African American, I often feel out of place at events hosted by the various Black ethnic societies and organizations, unable to satisfy the question 'no, where are you really from?"


Furthermore, though I attended Georgetown University – an elite, predominately white institution, for undergrad – it pales in comparison to the feeling of privilege and elitism that Cambridge can induce. Given that Cambridge is the wealthiest university in Europe and only 24.4% of undergraduates and 36.6% of postgraduates identify as Black Minority and Ethnic (BME), assimilation and conformity pose comfortable options for those who do not look like or come from the socio-economic backgrounds of the average Cambridge student. Furthermore, unlike colleges and universities in the United States, universities in England do not report racial and ethnic groups separately and use one label BME – in which the legal definition includes any group other than White British. As a result, the figures tend to mask the lack of Black students and I walk around my college and campus most days not seeing one Black student, administrator or professor.


Finally, as I head into the last few months of my Master's I am reminded that my presence at Cambridge has defied incredible odds. In the US where I worked as an Admissions Officer and coordinator of multicultural recruitment, 11 percent of low-income, students who are the first in their family to attend college will have a college degree within six years of enrolling, according to the Pell Institute. In addition, just 1 percent of first generation college students gain admission and decide to pursue a PhD.


I am unsure if graduation in October or my recent acceptance into the Education, Equality and Development doctoral programme at Cambridge means that I will ever stop experiencing survivor's guilt. Yet, my commitment to advocating and serving traditionally disadvantaged students in higher education remains. Most importantly, for the first time in my life, I am dedicating time to address the inner turmoil and tensions that come with navigating a world so very different from the one of those I love.


Read the story at the Huffington Post
Lauren Reece Returns to Campus to Lead Discussion of Higher Education and Race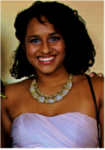 On Monday, February 22, Lauren Reese (COL'12) and her father Dr. Benjamin Reese will host a lunch conversation on Higher Education and Race at 12pm in the Healey Family Student Center Social Room. Lauren was actively involved in YLEAD, among other programs, and had a strong commitment to diversity and inclusivity on campus and beyond. Her father, Dr. Reese, is the vice president of the Office for Institutional Equity at Duke University and a well-known speaker.
This event is part of the President's Office "Let Freedom Ring!" initiative celebrating Dr. Martin Luther King as well as CSJ's Social Justice Week. It is co-hosted by CSJ, IDEAA, CMEA, and CNDLS's Doyle Engaging Difference Program.
ABOUT THE REESES
Lauren Reese (C'12) is an alumna of Georgetown University where she studied Sociology, Justice & Peace, and Spanish, and was committed to issues of inclusion on campus. She will graduate in May with a master's from American University where she focuses on conflict management, dialogue, and migration and serves as a dialogue facilitator and teaching assistant for cross-cultural communications courses.
Benjamin Reese is vice president of the Office for Institutional Equity at Duke University and Duke University Health System and a licensed clinical psychologist. For almost 40 years, Reese has worked as a consultant to educational institutions, profit and nonprofit corporations, and health care organizations in the areas of organizational change, conflict resolution, race relations, cross-cultural education, diversity, and inclusion. He serves as President of the National Association of Diversity Officers in Higher Education.
Archive
Aya Waller-Bey (Class of 2014)
Sociology Students Garner Honors (Class of 2012)
Toddchelle Young (Class of 2012)
Ellie Gunderson (Class of 2010)
Donique Reid (Class of 2010)
Maxwell Hsu (Class of 2010)
Rachel Ellis (Class of 2010)
Stephanie Miller (Class of 2009)
Kathleen Noel Benz (Class of 2007)
Rebecca Medway (Class of 2006)
Laurie Okinaga (Class of 2006)
Bill Healy (Class of 2005)
Anice Schervish (Class of 1998)
Dr. Rosemary Barberet Havican (Class of 1983)