Sociology Seniors Garner Honors
A variety of honors were given to Sociology students in the class of 2012.
Fulbright Scholarship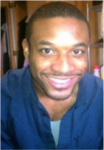 Derek Dangerfield has been awarded a Fulbright Scholarship for next year. He has just completed researching and writing a senior thesis which explored whether social support might reduce the level of repeat infections among those with sexually transmitted diseases (STDs). His work next year in Malaysia will continue on that subject, as he explores cultural attitudes in that nation toward STDs.
Beyond the Gates Award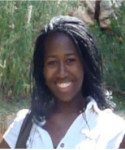 Tanisha Humphrey was recipient of this year's "Beyond the Gates" award, conferred at the LGBTQ Center's annual Lavender Graduation. Among her many public efforts on and off-campus, this past year she served as Leadership Intern at the Gay and Lesbian Victory Fund, which seeks to increase the number of LGBT Candidates Elected to federal and local positions; she will join Victory next year full-time as a Programming Associate.
Alpha Kappa Delta, International Sociology Honor Society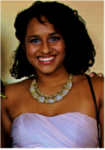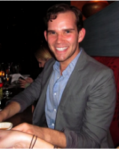 Lauren Reese and Ryan Zimmerman are the only 2012 Georgetown inductees into Alpha Kappa Delta, the International Sociology Honor Society. Due to the high class-rank threshold needed to qualify for membership, it has become ferociously difficult to gain entry into this honorary society. AKD's Greek initials begin words meaning "to study humankind for the purpose of service," and the faculty can attest that both Ryan and Lauren have wedded service to impressive scholarship throughout their years on the hilltop. Lauren capped off her Georgetown career with a senior thesis written dually for both Sociology and the Justice and Peace Studies Program, "Digital Tools and Direct Actions: An Analysis of the Role of the Internet in the Nonviolent Strategies of the 2011 Egyptian Revolution." Her efforts have already justified two presentations based on her research at scholarly conferences. Ryan ends his undergraduate career with a flourish, crafting the longest, and perhaps the most complex, senior thesis ever submitted to the department, "The Rhetor and the (Social) Medium: The Effect of Social Media on Political Rhetoric."
Archive
Aya Waller-Bey (Class of 2014)
Sociology Students Garner Honors (Class of 2012)
Toddchelle Young (Class of 2012)
Ellie Gunderson (Class of 2010)
Donique Reid (Class of 2010)
Maxwell Hsu (Class of 2010)
Rachel Ellis (Class of 2010)
Stephanie Miller (Class of 2009)
Kathleen Noel Benz (Class of 2007)
Rebecca Medway (Class of 2006)
Laurie Okinaga (Class of 2006)
Bill Healy (Class of 2005)
Anice Schervish (Class of 1998)
Dr. Rosemary Barberet Havican (Class of 1983)